Food Fyrtel – Apsys Polska's first food hall now open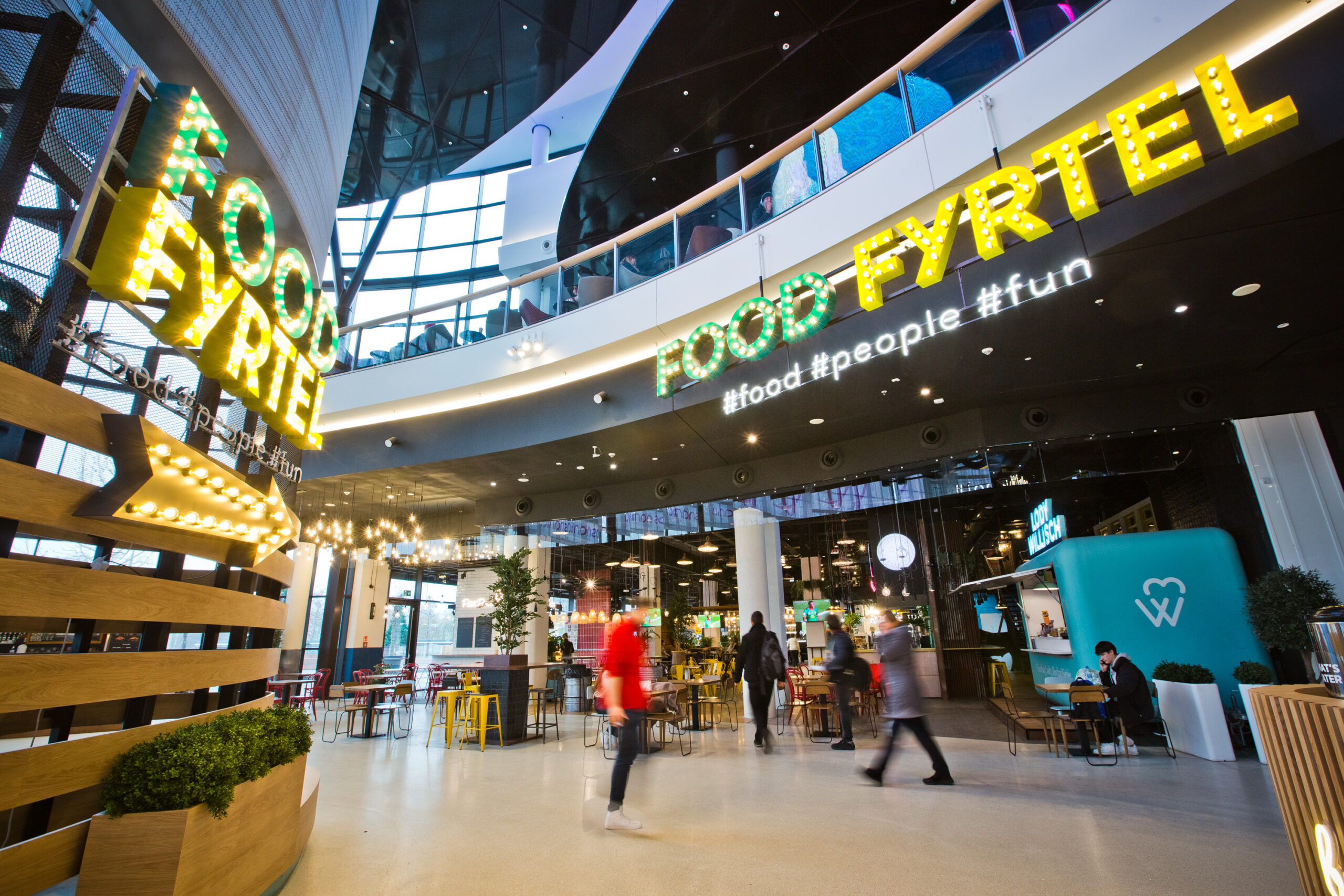 On 18 November, Apsys Polska opened its first dedicated food hall called Food Fyrtel. This is the first year-round food concept of its kind in the Wielkopolska region. It is not only a space for a completely new experience for the residents of Poznań and the surrounding area, but also an important step in the company's development and pursuit of its strategic goals.
Food Fyrtel is a vibrant social centre offering a range of original dining experiences in an attempt to encourage new tastes, celebrate food culture, provide great entertainment and integrate the local community. The food hall is remarkable not only for its individual style and character, expressed in the interior design and distinctive architectural details, which are maintained in an urban style, but also for its independent infrastructure, which allows it to operate outside the opening hours of the gallery.
These include Hana Sushi with Asian cuisine, Curry Leaves, DimSum & Ramen, Nai Thai, Red Paprika with Spanish tapas, Kozaczok with Ukrainian cuisine, Poznań's iconic bistro Petit Paris with French pastries and delicacies, Dziewczyny i Słodycze with original sweet pastries, Szymon "Isamu" Kasprzyk's burger concept – Giga Buła, Adam z Serem – Poznań's favourite toasties, Kura Warzyw with its own kebabs, The Fry with French fries and churros made according to a unique recipe, and Willisch, a Wągrowiec-based ice cream parlour with almost 40 years of tradition. Cocktails and drinks in the party area are served until late at night by the Hashtag Bar.